---
Schedule Transfers in CrossFTP
CrossFTP can schedule the queued operation, and different queue items can be scheduled at different times to avoid conflict. Examples of the schedules are like the transfer operations and synchronization operations (by save the synchronization operation in the queue).
The following is a graph showing how to schedule the selected queue items. First you need to choose a number of queue items you want to schedule with. After that, right click the mouse, or choose Queue in the main menu, and select Advanced -> Schedule.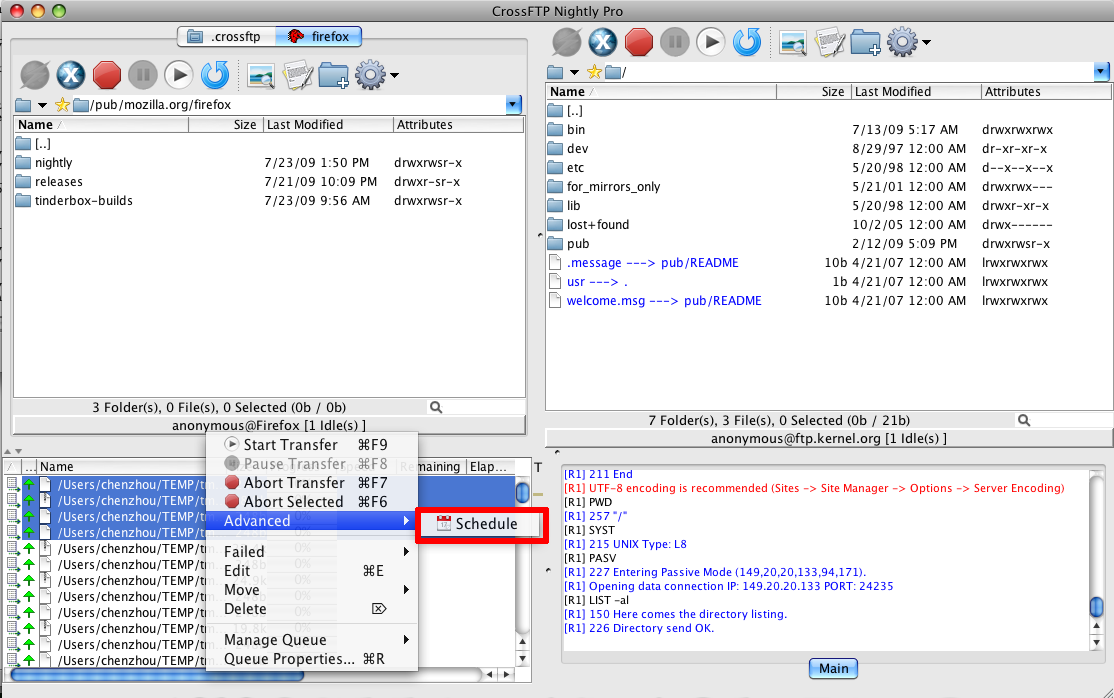 After that, a schedule dialog will be popped up and ask you about your schedule information. The following diagram is an example of the scheduling dialog. You can specify your scheduled time, as well as the recurrence of the scheduling.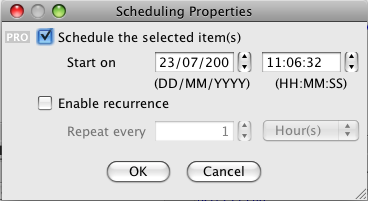 Hope this will help you to understand the scheduling in CrossFTP. An question or feedback, welcome to let us know.
---